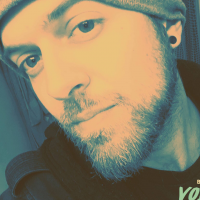 Stephen Landry
Science Fiction
Stephen Landry is the author of the science fantasy series Deep Darkness (Pull, Trigger, Wound), Sleepers, and the GameLit Convergence Series (coming soon) as well as many other short stories. His work has been praised online and in print. Besides writing Stephen Landry is also a graphic designer whose work has been seen in web, film, and video games.
Recommended Featured Books
"Think in the morning. Act in the noon. Eat in the evening. Sleep in the night."